Delacruz Volunteer Clinic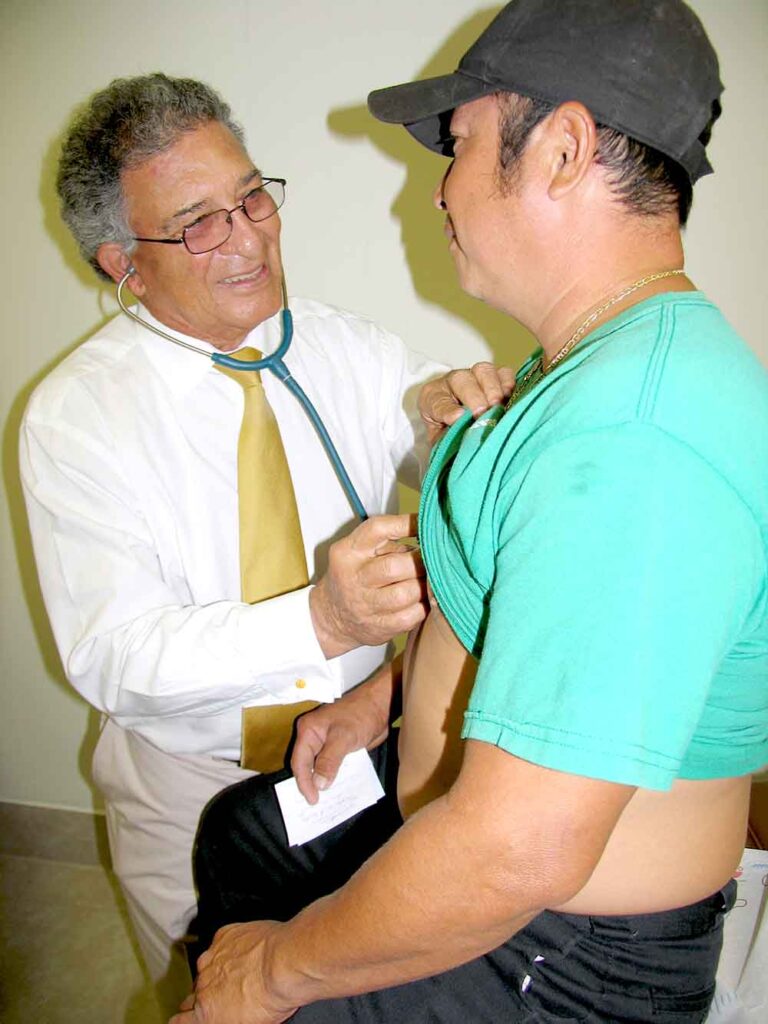 The DelaCruz Volunteer Health Clinic at the Brevard Hispanic Center is dedicated to providing free health assistance to individuals with low income and no health insurance. We understand the challenges that many people face when it comes to accessing affordable healthcare, and our clinic aims to bridge that gap by offering essential medical services without the burden of financial constraints.

Our organization collaborates with various institutions and doctor volunteers to gather the necessary resources and expertise to provide appropriate medical attention. We understand that each patient has unique healthcare needs, and our team works diligently to ensure that every individual receives personalized care and treatment.

The DelaCruz Volunteer Health Clinic operates on Tuesdays and Thursdays from 12:00 pm to 5:00 pm, providing a convenient schedule for patients to receive medical assistance. During these dedicated clinic hours, individuals can book appointments to address their healthcare concerns and receive the necessary medical attention they require.
Our clinic offers various healthcare services, including general medical consultations, preventive care, health screenings, and basic diagnostic tests. Our dedicated healthcare professionals and volunteers are committed to delivering compassionate and comprehensive patient care. We prioritize creating a welcoming and supportive environment where individuals feel comfortable discussing their health concerns and receiving the necessary treatments.

At the DelaCruz Volunteer Health Clinic, we firmly believe that access to quality healthcare should be a fundamental right for everyone, regardless of their financial situation or insurance coverage. Our commitment to providing free health assistance stems from our belief that no one should have to compromise their well-being due to financial constraints.
We encourage individuals in our community who need medical assistance and lack health insurance to take advantage of the services offered at our clinic. By seeking care at the DelaCruz Volunteer Health Clinic, patients can receive medical attention and support to maintain and improve their overall health.

We are proud to be a part of the Brevard Hispanic Center. This organization is dedicated to positively impacting the lives of individuals and families in our community. Through our free health assistance program, we strive to improve the well-being and quality of life for those who need it most.

If you or someone you know needs healthcare services and does not have health insurance, we welcome you to schedule an appointment at the DelaCruz Volunteer Health Clinic. Our team is ready to provide compassionate care and support to help you achieve better health.

Thank you for your support, and we look forward to serving you at the DelaCruz Volunteer Health Clinic.

Mission Statement
The charitable and educational purposes of the organization shall be to generate funds and other resources to educate and guide individuals and families in areas of education, health, housing, immigration, employment and economic empowerment.
Purpose
To achieve multicultural integration and to connect the Hispanic community both in Spanish and English with businesses, government entities, civic organizations, and individuals in areas of education, health, job placement, economic development, family assistance, and immigration.